The Biowaves one is a Hardcase - see posts above. A real good protective case.
Has anyone found any clear case so far?
The FP4 - IMO at least - looks quite beautiful with it's aluminum edge but removable back. I hate to hide it, but it seems all cases including the official ones come only in opaque.

Is there a page about these Biowaves that is in dutch or English?
From the Canadian Group, I think its not yet mentioned here
Thanks @yvmuell for forwarding the info. Here are some pictures of the case made by the Swedish business named "Bark".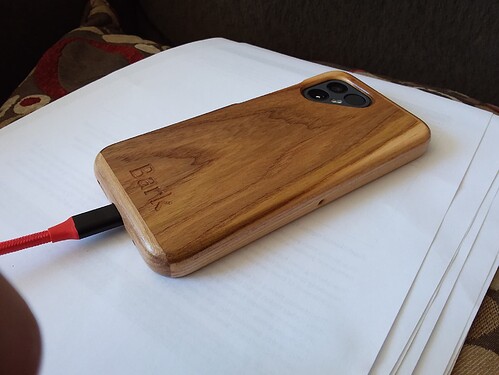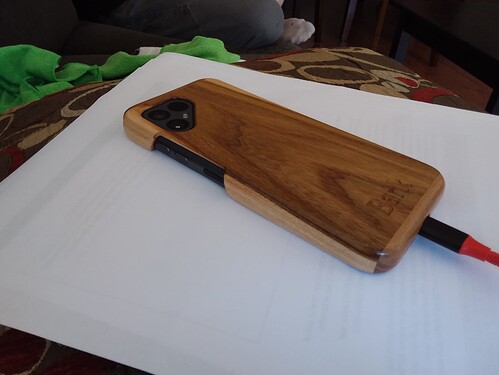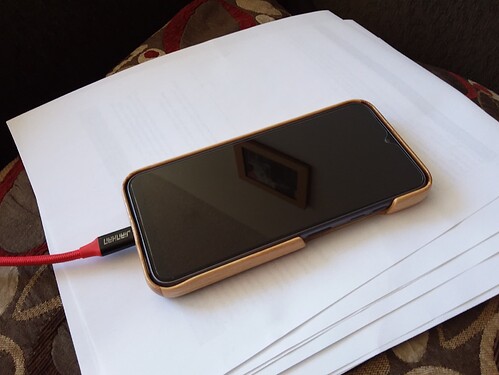 That Looks awesome
What do you think
Well, it's not made from concrete, so I cannot call it a 'brick', but it comes really close!
How long will this case last?
It looks really interesting to me.
Biowaves.de Site is so far only in German text.
But you can translate it:
There's currently an offer of free earbuds with a new 'phone, so I'm buying a Fairphone 4 5G earlier than planned
I've always used a case - not one of those that flips open like a book, but the type that you slide the 'phone into from the top - like this one
I can't find any that say that they are the right size for the Fairphone, but I's sure that the handset is pretty much the same size as some other company's models, so cases made for them will be compatible.
Can anyone tell me what other 'phones are the same size as the FP4 5G, please?
We cannot expect a Fairphone case from Lifeproof anymore. They have been fully absorbed by Otterbox.
I like my 'slam' case and it's sad the Fairphone hasn't got one like it.
There is another case on the market now - I found this one at evil amazon:
Since it is just a bit more than 10 bucks, I just bought it because I was curious. As written in the description, the case is definitely less protective than the one from Fairphone, there is not much overlap for the screen. But anyway, therefore it is also less bulky, less weight. The fit is quite ok, the buttons work well, all cut out are where they supposed to be.
Interesting. I've seen a similar one on Aliexpress. Could you send a few photos of what it looks like in real life?
Looks very nice. Actually on Amazon it's surface texture is like more coarce, but in your photo's looks very smooth. And of course the price
.
It's a pretty basic case. Please keep in mind: the case has hardly no overlap to the screen, so the protection for the screen is also just basic.
Still looks far preferable to the official case. I wish there was one in see-through though.