The Fairphone 3+ has disappeared from Fairphone's online shop. When using the direct URL from my browser history, this is shown: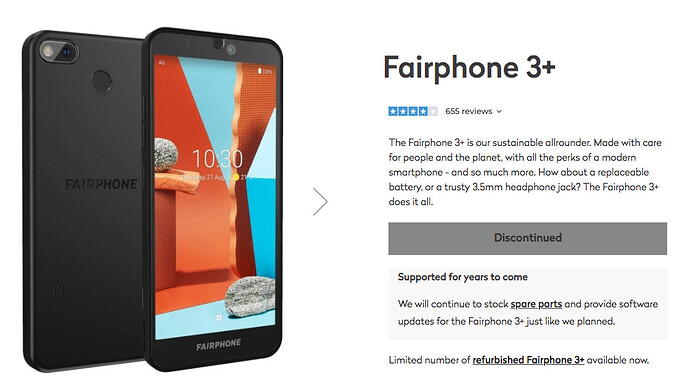 Both the refurbished FP3 and the refurbished FP3+ are currently marked as "Temporarily out of stock". They might become available in limited quantities again, but if my memory is right, the (new, un-refurbished) FP3+ was also marked that way until it has now been marked as discontinued.
---
The FP1 was delivered over a period of 15 months (from the very end of the year 2013 to March or April 2015), the FP2 a total of 39 months, and this indirect announcement now makes the span for the FP3 and FP3+ combined around 40 months.