About censorship on this forum.
There are not many comments about that. But i receive some testimonies in private.
No more later that today, in a reply on a thread, i have my message "flaged by community" (censored by the moderator).
But why, on a community (user) forum, i cannot give my opinion without the "fear" to have my message suppressed (will this post survive?).
This is my message: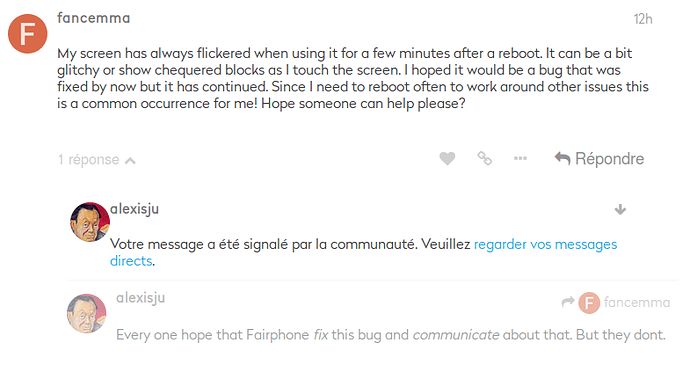 I know this bug, i'm also affected. I'm also waiting for fix. I also want to know more about this bug. What is the cause, why is still not fixed? Is Fairphone is working on this bug?
This is about communication and about the bug. I'm not spamming the forum to sell you pills or whatever.
But Fairphone don't like negative critics or really lets "the community" decide.
From my user point of view, when community "management" consist to ban critics, you have a serious problem with your goal. In particular when you try to have a "fair" project.