Trying to connect to a hidden wifi, but my phone says it's not available. Anyone who can help?
tap on 'Settings' (the main settings app of the phone)
tap on 'Wi-Fi'
tap on the three dots in the right upper corner of the screen
tap on 'Add network'
Three dots? I have a + in the bottom right corner where I can add new networks. But I've tried it and it doesn't work.
Sorry, I have a FP2. Perhaps @Stefan has te answer for you.
You need to enter the correct SSID exactly like in your router's configuration. You also need to select the correct security option.
Here are two screen shots: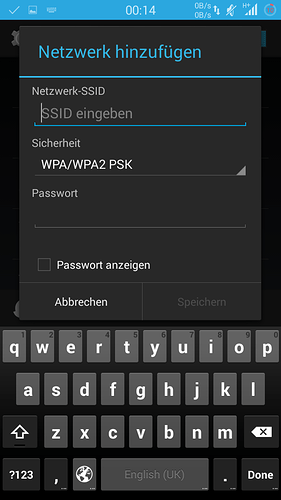 If you are still having troubles, what are the exact steps you are taking?
I had to do this as my neighbour was stealing my wifi so I hid the network. Just make sure you know the network name correctly and you be able to add it that way
This topic was automatically closed 182 days after the last reply. New replies are no longer allowed.