What product(s) are you offering?
Fairphone 18W charger + USB-C cable (both plugged together with USB-A), a little bit used but working perfectly.
At what price are you willing to sell or give it/them (for free/fixed/negotiable)?
20€ + shipping costs.
From where would you be shipping (country or city)?
Montpellier, France
Photo(s) of the product(s):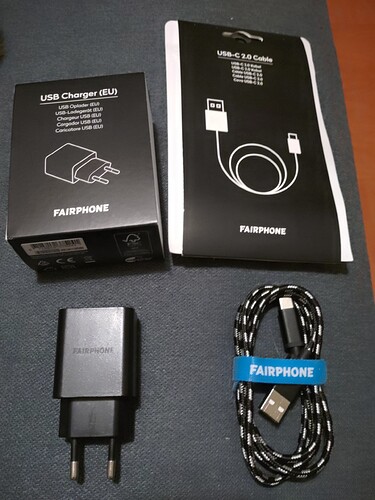 ---
NB: If you are interested and want to send a direct message, please check #how-to-dm.