Hey there!!
I recently got (at last!) my Fairphone! I am quite happy about it, but I feel that the battery drains quickly. I got a duplicate of my old sim card, and things got a bit better. However, It is still to be improved.
When looking at battery stats, I can see a high percentage of "Miscellaneous" consumption (38%). Miscellaneous, according to Android's description, is the difference between the computed approximated power use and the actual drain observed in the battery. In the last cycle, I have got a 38% of Miscleaneous, with
-Computed power use 1010 mAh
Observed power use 1887 mAh.
I wonder if it would be better to use Lineage OS.
Any tips? Thank you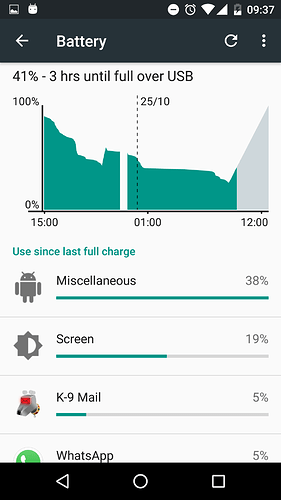 P.S.: I'd also like to decrease the vibration power, it is too strong! It sounds a lot!!