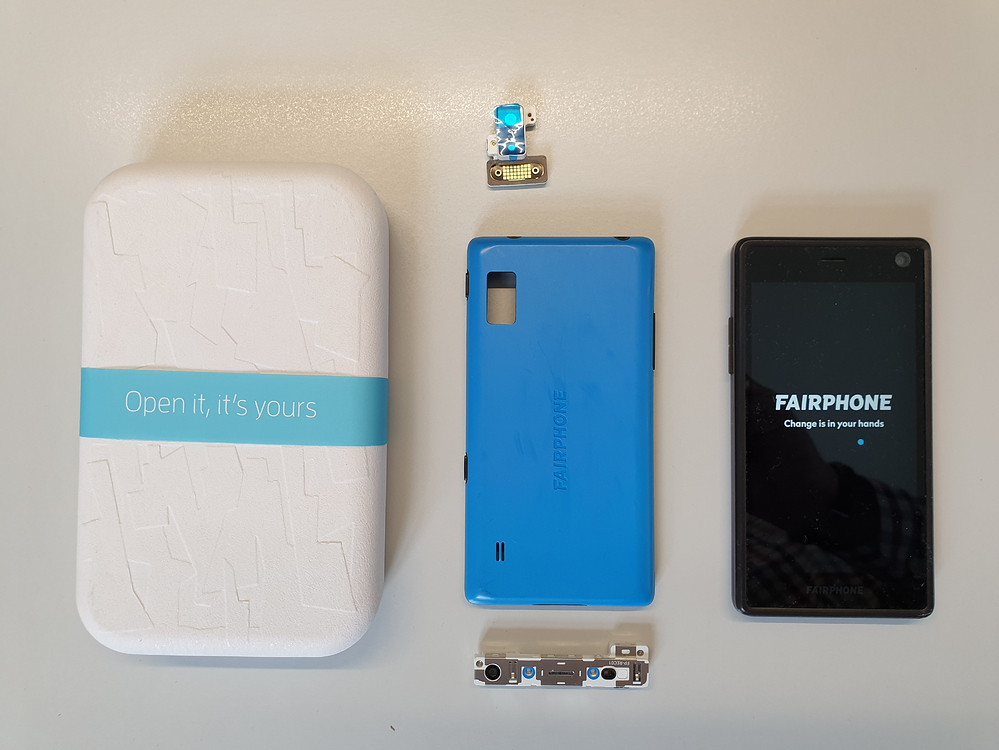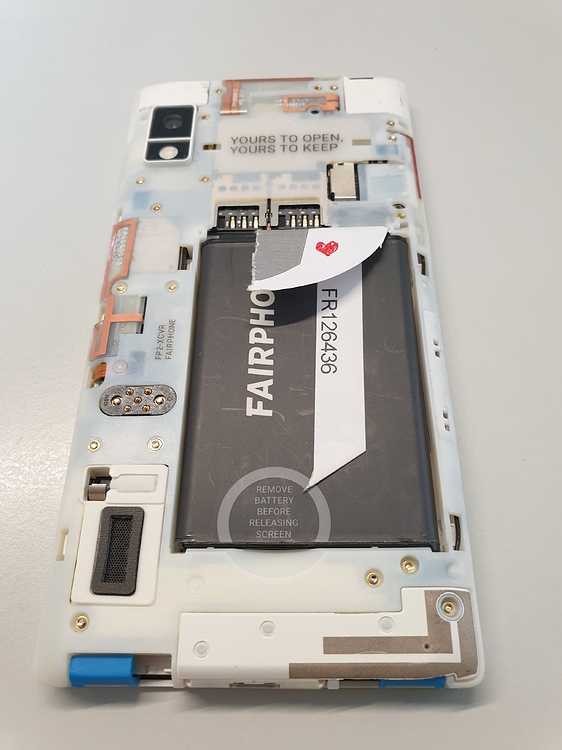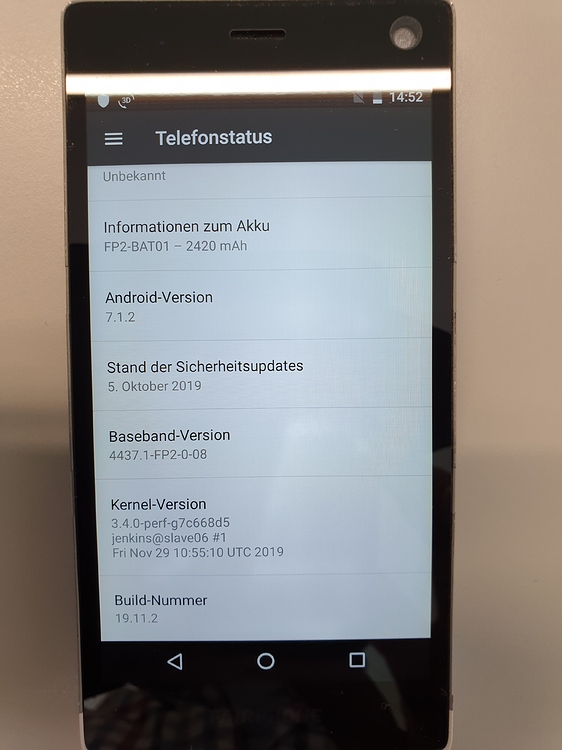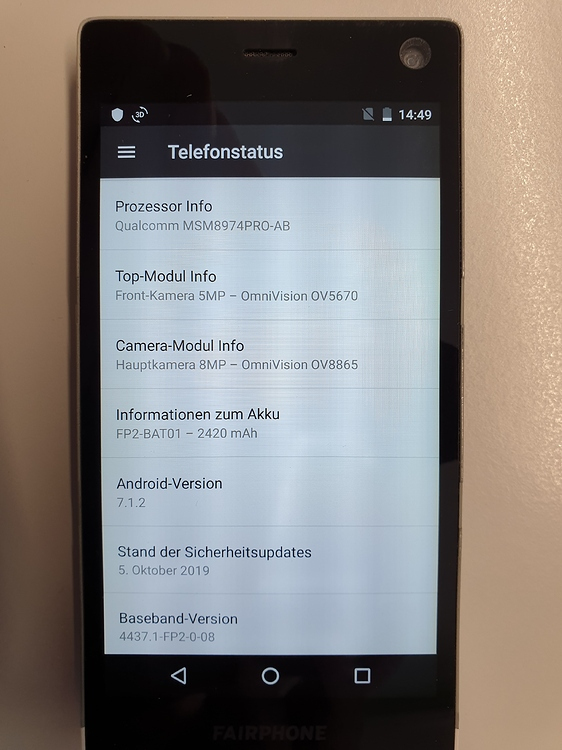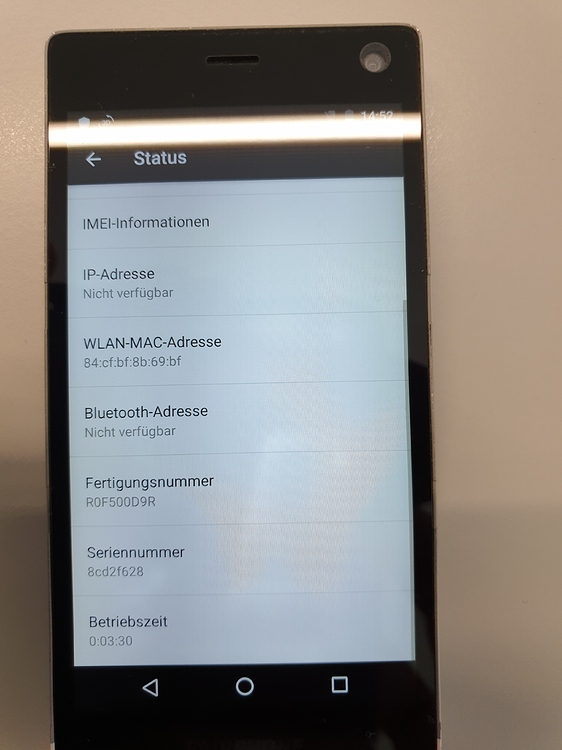 Hallo zusammen,
verkaufe mein Fairphone 2, originalverpackt, one of the first 17,418 (display part made on 10.05.2016), refurbrished Februar 2018, von da ab aber nur etwa 3 Monate benutzt, weil auf meinem Schreibtisch im ländlichen Umfeld der Empfang typischerweise für das FP2 durch die vorherrschenden Frequenzbänder unterdurchschnittlich ist. Unterwegs ging's . Sollte also technisch einwandfrei sein.
Keine Kratzer, keine Gebrauchsspuren.
Neben der Originalverpackung gibt es gratis dazu: Den Original-Kamerasatz vorn/hinten (verbaut ist das 5MP-Topmodul und die 12 MP Frontkamera), den Akku FP2-BAT01 und ein ursprüngliches Backcover mit Gummirahmen in Mülltüten-blau (bisher unbenutzt).
Mindestpreis: 180,-€ zzgl. Versand - Sonderpreis, weil im Moment das Cameramodul mit 12MP nicht erkannt wird. Finde den Fehler nicht.
Privatverkauf - keine Gewährleistung usw. - das Übliche halt.
Hoffe sehr, dass jemand anderes damit noch lange Freude hat.
Hello,
I'm selling my FP2, one of the first 17,418 (display part made on 10.05.2016), refurbrished Februar 2018, since then only about 3 months in use. On my desk in a small german town I've missed too many calls, but it should work without complains in network surroundings with other frequencies that we have here.
No scratches no signs of being used.
-original package
-mounted are the 5MP top module and the 12 MP front camera
-additional original top module and camera module
-battery FP2-BAT01
-back cover in dark blue
-additional original back cover with rubber frame in middle blue (unused)
The 12MP camera module currently get's not regconized, don't know why. For this reason I sell the whole set for 180,-€, shipping not encluded.
Private purchase, no guarantees.