Fairphone 2 for sale, originally bought in March 2016
175 EUR (or £150) + postage
Fairphone 2 Slim Case - Coral Red bought January 2017
Replacement bottom module installed July 2018, but recently the primary microphone has stopped working again, so you can only hear callers if you put them on speakerphone. Currently waiting for Fairphone to replace it again under warranty, should they reply to my request for support (from early July) prior to sale, I will include the new module.
Battery replaced in December 2017 (currently 18mo)
Fairphone 2 Camera Bundle purchased December 2017, so the top module and main camera are from then (the newer 12mp version).
Screen has a crack in the bottom right corner, but I have been using it for 6months with no impact on performance.
Wear and tear on case/ external elements as you would expect.
Modules included for spares/ repairs (if you are not interested in these I'll take them to e-waste recycling):
Replacement bottom module used from July 2017 - 2018
Original top module used March 2016- December 2017
Original Fairphone 2 Camera Module (SKU: 8FP21CAMR01-01A)
Original battery used March 2017 - December 2017
![IMG_20190728_212157|690x455]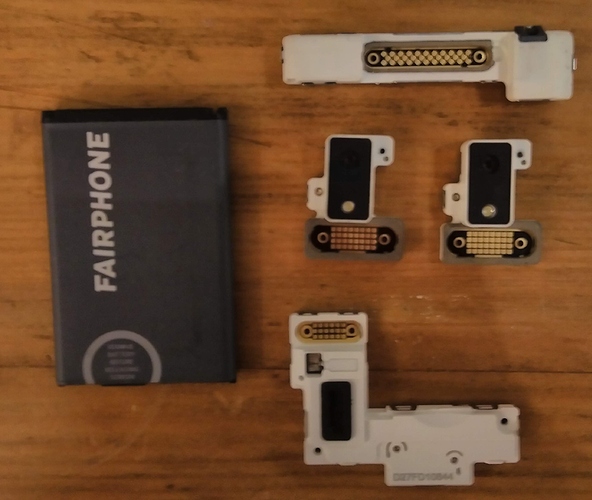 (upload://kceyAPY4KuP3VK39fPHtSSPE60v.jpeg)