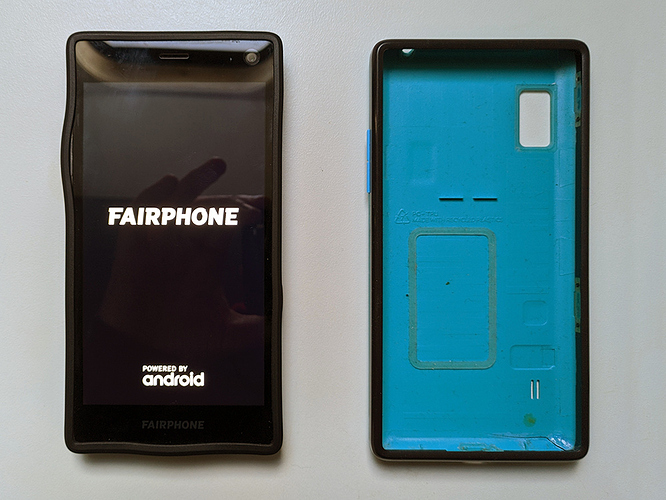 Ich trenne mich schweren Herzens von meinem Fairphone 2, weil ich ein FP3 geschenkt bekommen habe. Habe das Telefon im Juni 2018 gebraucht gekauft, im Juli 2018 einen neuen Akku (leider kein Plan, wo der alte geblieben ist) und im Oktober des selben Jahres ein neues Top-Module gekauft, weil der Audio-Jack kaputt war. Kamera ist die originale Version, fand ich immer ausreichend.
Bei Bedarf gibt es kein "Slim-Case", das leider recht angeschlagen ist, siehe Fotos. Keine MicroSD-Karte
Das Telefon ist gerootet und kommt mit Lineage OS von Januar 2019 ohne Google-Dienste (wenn diese gewünscht sind, kann gerne nochmal GApps flashen).
200€ + Porto
---
I'm selling my FP2 because I was gifted a FP3. Bought it used in June 2018, purchased a new top module and a battery the same year. Has the original camera, there's a (quite battered – see photos) "slim case" and the blue original case, no MicroSD-card. The phone is rooted and running Lineage without Gapps, could flash those if needed.
200€ + shipping