Hey FP-community,
because my rheumatoid arthritis has gotten worse over the last months, I can't (unfortunately) really use my Fairphone 3 any longer, because it has just gotten a little too large for me.
I got mine 3 months ago. It has a minor scratch on the plastic back cover roughly the size of 1-2mm. Other than that it is in almost new condition. Everything works as it should, the battery (with my usage - Threema, Mail and occasional Youtube) lasts about 2-3 days. The cameras are both scratch-free, the screen is scratch-free. Pretty much everything is as good as new except for that little scratch on the back.
Things that are included are:
The original boxing
A Phillips Screwdriver (I lost the original mini one, the one I'm sending with works just as good)
A glass screen protector (Brotect) already applied bubble-free
A USB-C to USB-A cable for charging
I'm offering the entire set for 350€ because of the scratch on the back and the age of the phone and the fact that I lost the original screwdriver.
I am based in Germany and can send the phone europe-wide (consider the shipping costs if you are not in Germany). I think money transfer is easiest via PayPal.
cheers,
Tim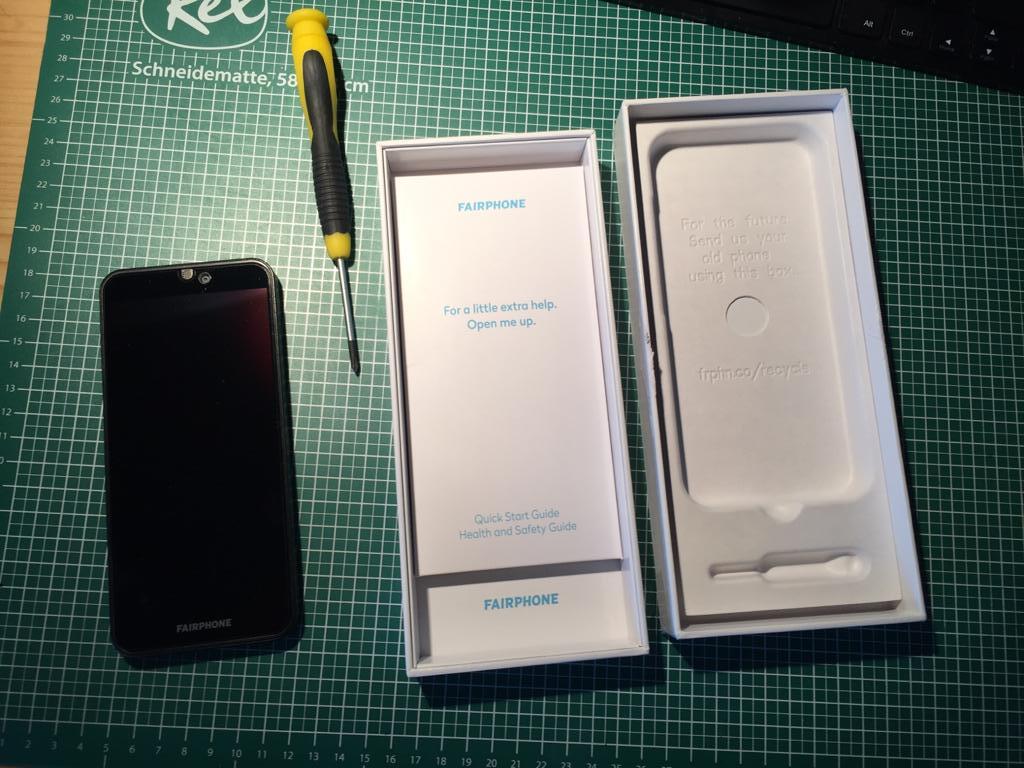 P.s.: Since I am a new member, I can only upload one photo unfortunately.