What product(s) are you offering?
Barely unused Fairphone3+ (like new) with original box + screwdriver
At what price are you willing to sell or give it/them (for free/fixed/negotiable)?
300€ (including reasonable shipping costs within Europe, for other options please ask).
From where would you be shipping (country or city)?
Santiago de Compostela (Galicia, Spain)
Photo(s) of the product(s) (if it is a phone, please include a photo of the phone switched on displaying the current date):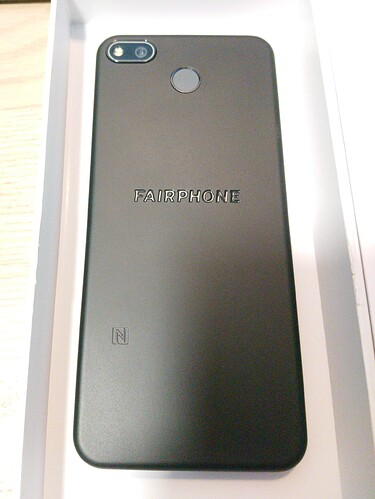 Other, remarks:
The phone was only used for indoor testing, it currently has iode 2.5 installed but I can send it as default with latest FairphoneOS or whatever OS you prefer (iode, LineageOS, UbuntuTouch, e/OS, etc). If no preference, I'll install latest FairphoneOS and do a factory reset before sending it.
---
NB: If you are interested and want to send a direct message, please check #how-to-dm.
Be aware, that cross-border shipment of batteries outside a phone is virtually impossible for individuals.