Buyer pays postage from UK
Hello Community
I have a working Fairphone 2 to sell. I bought this in Jan 2020, but used it only for a couple of weeks. It didn't charge well with my existing cable, and I managed to get my old phone working so I reverted to that. Then life got busy, and I'm only now getting around to selling.
Here's the original ad: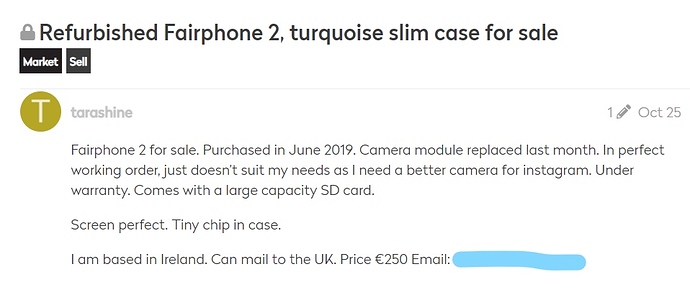 Photos in replies.
Hope this can find a happy new home!