Hi,
while the ASNBank app was working fine in Android9, in Android10 I cannot use 'betaalverzoek/tikkie' anymore, because I cannot share the tikkie to others.
The screen shows: "Direct Share not Available". See screenshot.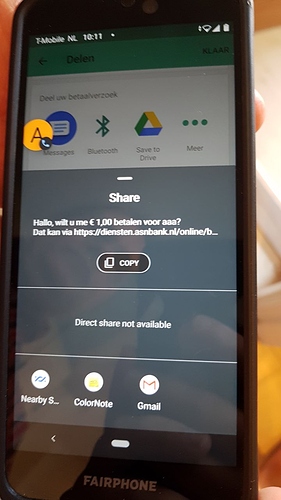 Are other dutch FP3 users (who updated to Android10) having this same problem?
Googling for it looks like it maybe needs an api change in the app, but I want to be sure it is not only me having this issue.
Thanks in advance for any info.
Richard