Do you use the same sim in the same size in the FP1 as the FP2?
No.
in FP1 with adapter like this pic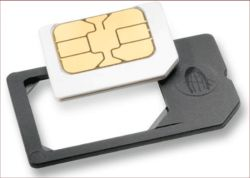 in FP2 without.adapter. Both SIMs are MicroSIM
That is indeed very strange behaviour.
The only thing I can think you is, shut down your phone, charge it full, try again.
If that doesn't work, clear the cache. (thanks @paulakreuzer)
Go to recovery mode?
There you can reset the system cache and if that doesn't help make a hard reset (

deletes everything) .
I already done as last chance.
as order…
1.Factory reset.
2.Hard rset.
3. Wiped cache.
But help none.
I learned that you do a cache wipe before a hard reset.
Is it to much to ask to do a cache wipe and then a hard reset again?
Could you maybe have the same issue as described here:
I wiped cache after hard reset. Is this wrong way?
@paulakreuzer when I'm at home from work, take a photo of SIM slot.
That looks to me like the pins could really be bent a bit. Especially in the last pic the two slots definitely don't look the same.
That was my impression as well. But since they are very fragile, as stated in the post you linked above, I'm not sure if it's really recomendable to straighten them. Maybe very, very carefully…
What do you think? What can i do?
When you tried it at the beginning, did the SIMs work?
One more photo…

To be honest, I don't know what to tell you. Maybe when you removed the SIMs after testing the FP2 when you got it, the PINs got a bit bent and now don't have contact with your SIMs. But it's really strange that this happened with both slots. I've been searching the forum for similar problems and found this topic, but nobody posted there if he/she found any solution…
I have contacted FP Support team via E-mail & Phone. Let's see what happens.
FP Support team contaced back within 24 hours by phone and mail. That is service
Solution: Phone exchange.
Waiting for a happy ending…
I got my FP2 replacement within two weeks.
Just now insert my SIMs (which didn´t work in my first FP2)… Both SIMs are recognized. Phone and Internet working well.
Hi FP Team… Very good communication, helpful and quick support. Thanks & Best Regards!
This topic was automatically closed 182 days after the last reply. New replies are no longer allowed.