What product(s) are you offering? FP4, Grey, 128GB, 6GB RAM. Not even 3 months old, was using it for less than a month right now. I am simply not happy with the experience, unfortunately, was elsewhere when the phone arrived, my cool-off warranty expired.
At what price are you willing to sell or give it/them (for free/fixed/negotiable)?
£470 negotiable
From where would you be shipping (country or city)?
London, UK
Photo(s) of the product(s) (if it is a phone, please include a photo of the phone switched on displaying the current date):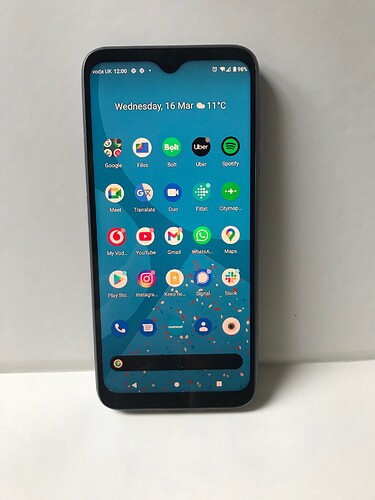 Other, remarks: Apparently can only put one photo as a new member. A bit riduculous, happy to share more detailed photos via other channels.
---
NB: If you are interested and want to send a direct message, please check #how-to-dm.
Be aware, that cross-border shipment of batteries outside a phone is virtually impossible for individuals.