Just to be clear : I already received an new FP2 case cover by warranty a month ago from FP. After seemless delivery within very short time I put it in my home cabinet drawer and used my old cover with only tiny crack. Now you will see the end state of the old case. But not because of 2 additional bigger cracks. You may find another topic of mine in category hardware about the other big crack "far" away from the first crack. No, it was the end of the baggy ribbon that made using the FP2 impossible with it. Kind of poor-quality material race into the abyss of end of cover case lifetime of FP2. I hope you may learn from it e.g. by the way how to better open the FP2 cover.
Age of life time : 7 months .Please nobody try to tell me about a "monday case cover" in a reflex, see below why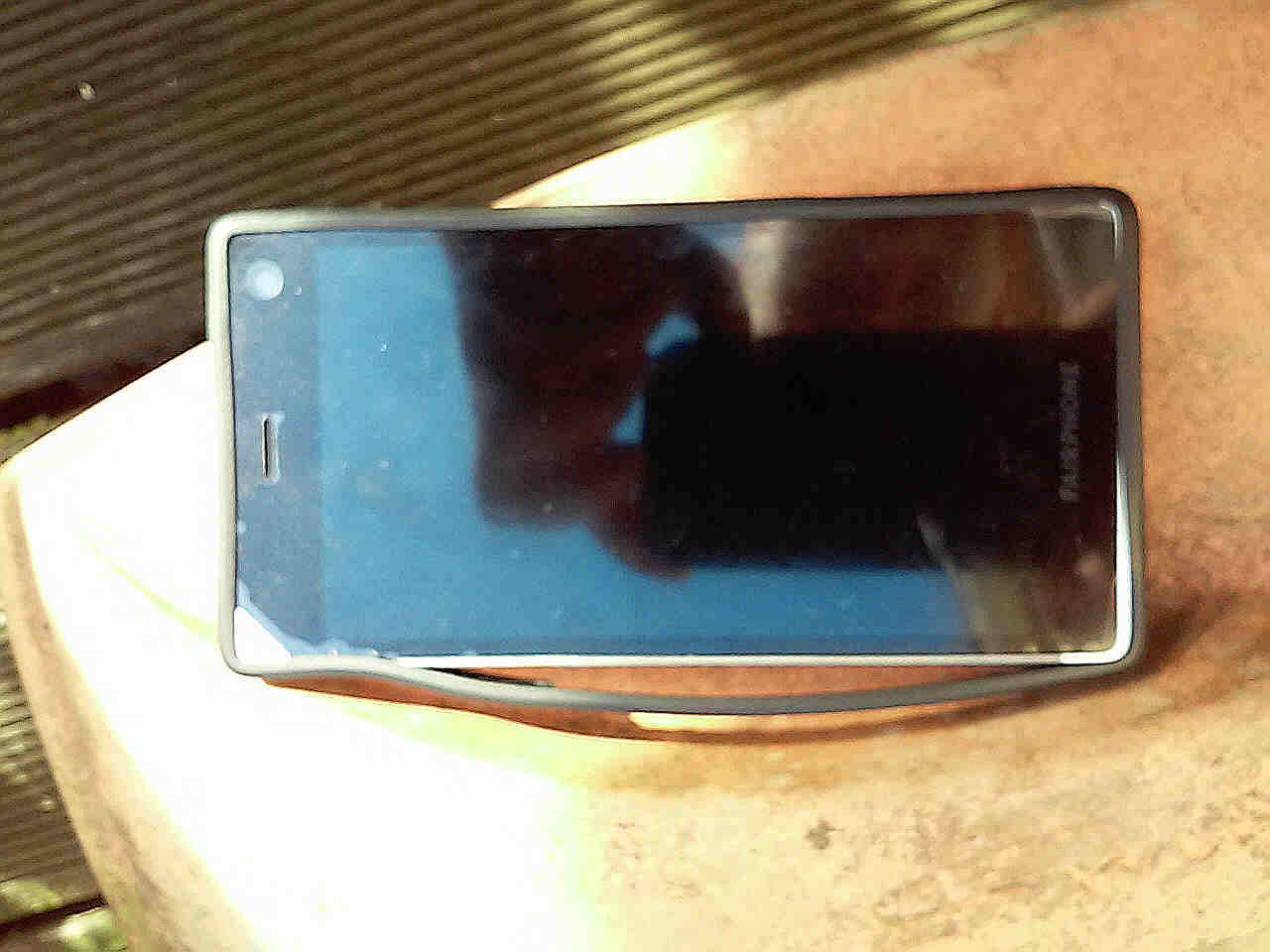 Why ? Of course I opened it many many times . Too many ? No. What else ? I opened it wrong way ! How ? I used the thumb on the left side where the volume button is located. Is this the end of the story : NO. Could I repair it "Yes, I could". Is there a better way opening your FP2 . Yes, of course.
Please excuse the next unsharp image of the bumper case from shapeways.com . I couldn't help with my other mobile phone camera. Even though it has macro settings there was too much sun light outsight for a sharp display.
So, I add this here to have only a complete view to the structure of the FP2 bumper case from shapeways.com