The description says it all. I would like to pay <150 Euros.
Thanks in advance…
Hello M. Winter,
Since I have upgraded to PF3, my FP2 is for sale. There are 3 back covers (white, blue and orange) included and I can also send the adapter. Are you interested? I'm living in Groningen (NL) and can send it by post. The price you mention is ok, including the back covers and the costs to post the package.
Regards, Rudi Kamminga
Thank you Kindly Rudi,
Can you provide details and photos of the phone (e.g. build year, if anything does not work, level of use). I am definitely interested.
-Michael
Could you also post a photo of the phone displaying the date of today or tomorrow? Are you also able to give the original invoice or proof of purchase?
These are part of the forum requirements when selling a phone.
thank you for those suggestions.
No problem. At the moment I'm at my work and don't have the phone with me. I'll send pictures etc. tomorrow.
great. thanks. if everything is in order, we can proceed with arrangements.
I have made some pictures of the phone and the cases. Since my wife bought it, it's not in my list of purchases; she doesn't have an account at Fairphone; what I can send is a copy of the banktransfer. She bought it in May 2019. The FP2 was sold out by then but it was possible to buy a refurbished one. It works fine, she never had any problems with it. I bought a FP3 for myself in april and she finds it more comfortable than her FP2, especially because the case around it is softer and therfore less vulnarable. That's the reason a gave her a FP3+ for her birthday and the FP2 has become superfluous.
I will upload the pictures (one by one). I tried also to upload a pdf-copy of the banktransfer, but the system tells me that 'new users' can't upload attachments. )
(Edit by @alex21: I merged the posts so you can have all attachments in the same post, don't hesitate to ask the @moderators to do it for you.)

Greetings,
Rudi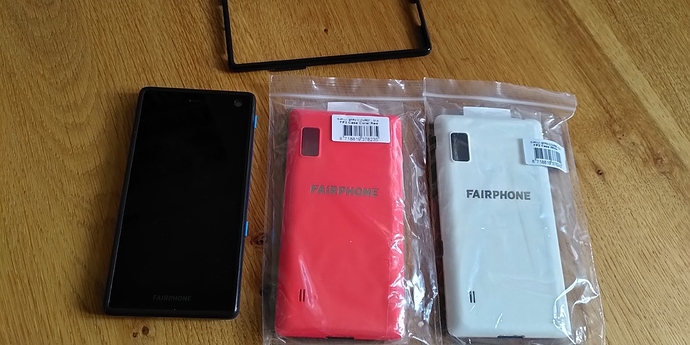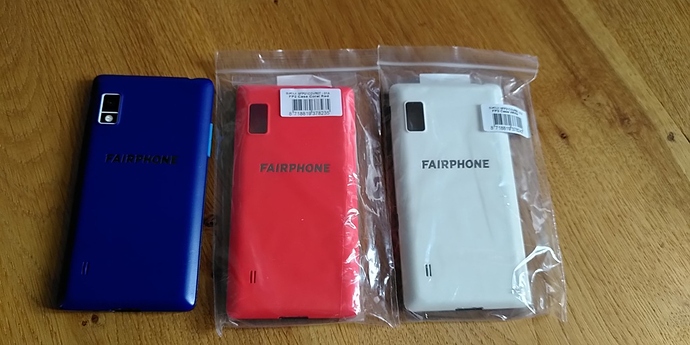 Hi Michael,
I just talked to my wife and she says that it's true that she never had problems with her phone but two weeks ago, just before she got her new phone, she did have some trouble with calling. When she was called, she could her the other person but he couldn't her. She called back and again the connection wasn't well.
This was a new phenomenon for her and therefore she thinks it had more to do with the quality of the network than with the phone. But I do want to let you know about this. If you decide to buy this FP2, please test if you can make calls with it without a problem. As far as I'm concerned, you can pay after you have tested it and found it ok.
Greetings,
Rudi
Hello Alex,
I tried to upload a proof of purchase of my FP2 (a pdf-file) but the system says: "Sorry, new users can not upload attachments." I did send a few pictures of the phone itself.
I send this proof hereby, maybe you can upload it?
(I am new on the Forum so I wasn't aware of the requirements. So I also don't know what the normal procedure is once I would have an agreement with a buyer).
Thank you and kind regards,
Rudi
.Op donderdag 8 oktober 2020 12:26:11 CEST schreef u:
purchase FP2.pdf (47.7 KB)
thank you for the honesty. if I can test it out, then lets proceed. I will send you a dm.
The fact that you answered to me by email with the pdf uploaded it. So it's done.
I think you meet the requirements of the forum for selling, no problem.
Please see the trust levels of the forum and their requirements and limitations here:
New user limitations as you are experiencing are lifted after a day.
This topic was automatically closed 7 days after the last reply. New replies are no longer allowed.