[Edit by @Stefan: This post was split from another topic and given a title by me.]
Just to openly discuss this topic further: If lead free solder is used, it's not a good a idea to use surface mount SMD connectors to begin with. The solder is not as "soft" as the lead based one. The stress on the connectors is often too much and the pads just break out – the usb connector attached to the port works as a lever against the usb connector on the board. Also lead free solders need higher temperatures, making things a bit more complicated.
I'm really hoping for a Type-C USB port in a little box that is screwed in, that is not connected directly to the board. I think the FP2 has already a nice similar solution with a standard USB port
"The speaker unit, which includes the speaker, vibration mechanism, main microphone and USB connector"
The L-shaped structure in the middle (Source: arstechnica):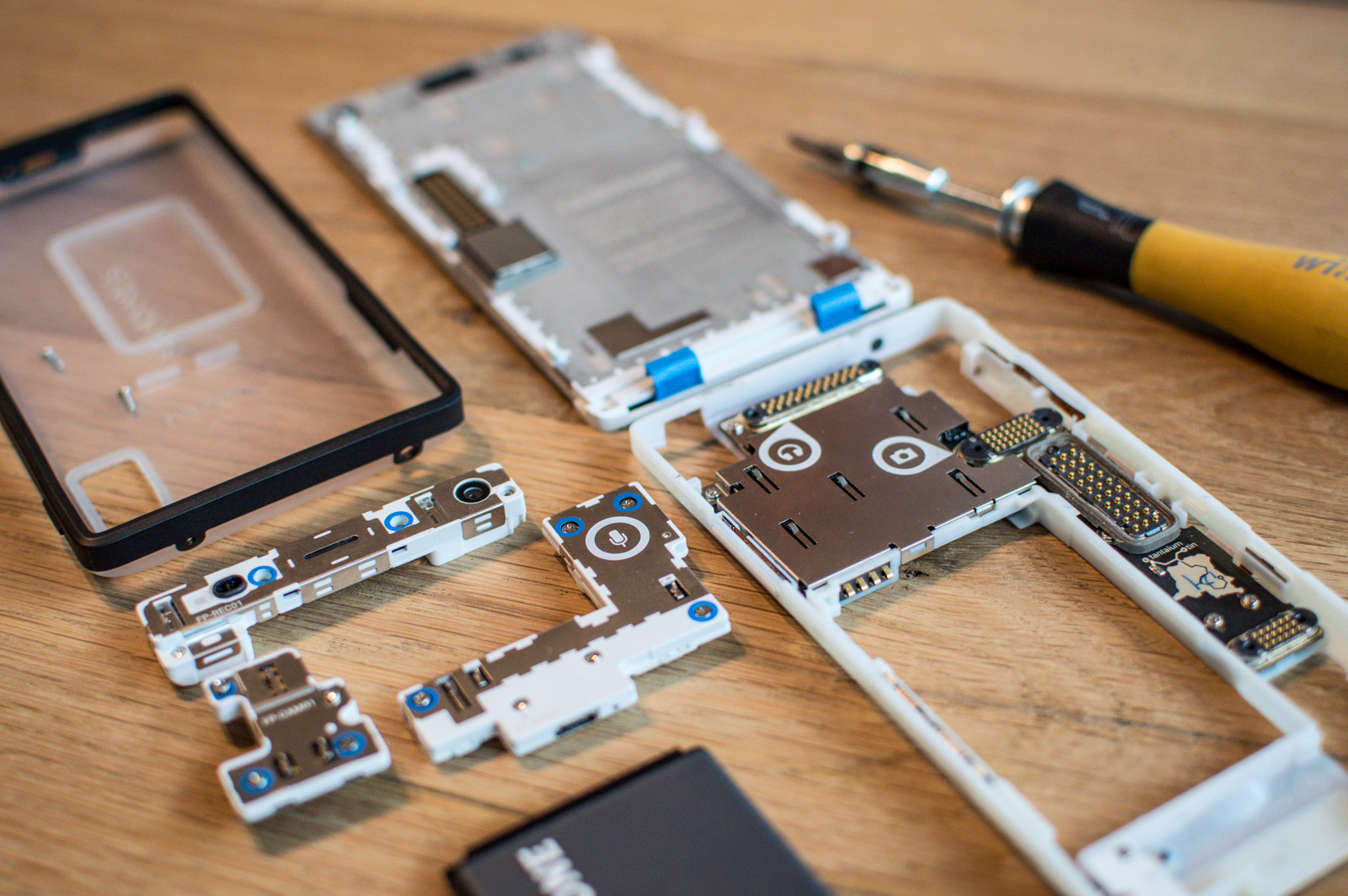 Talking about the community manifesto:
The specs/cad drawings of the FP2 were never published. Are they now IP protected, I wonder? I don't know how the usb connector part really looks like.
(Update, I linked to the best picture I could find)