Hi all, I am looking for a fp2 bottom module, like many others, where to start?
Hi and welcome to the forum.
The usual problems are the mic not working and|or the USB port not functioning. Given the scarce availability a DIY by yourself or a friend may be possible. The following links how what can be done and even a repair shop may carry out the repairs.
You may be lucky and someone has one and there's always the option to contact a #fairphoneangel to see if they may assist.
There are other topics but the above two show suffice.
All the best.
You can email the angels rather than asking all of them to contact you via the forum.
Use this link and click on 'Contact'
For example one of those you mentioned [almere] is at the top of the list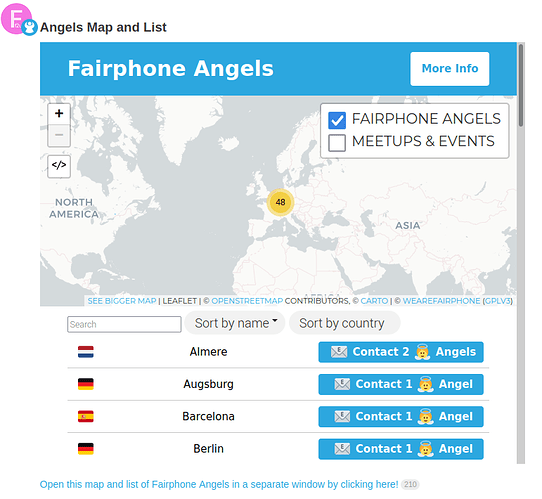 @johannis contacted our "heaven", but we're not really close or big. So I gave the suggestion to make a more general request which has more reach and bigger chance of finding people. Since no one is close to him, any of the heavens would do, or someone just scrolling through the forum.
This topic was automatically closed 7 days after the last reply. New replies are no longer allowed.