Every time my FP3 restarts (usually because of one particular game crashing, that is a different problem tho), I get a notification reminding me that my phone has an SD card I can store photos and multimedia at: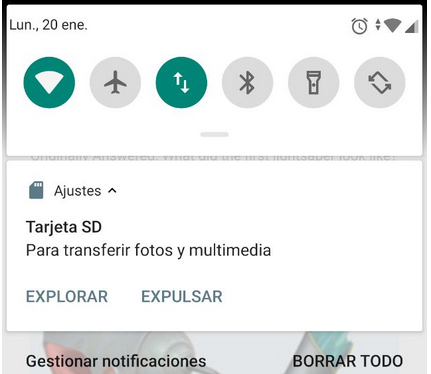 I can dismiss the notification alright, and it does not pop up again until the next time the phone reboots, but I still have to dismiss it manually every single time, and it is a bit annoying.
Some google-fu finds people with a similar problem in Samsung phones, and answers telling them to make sure the card is formatted at whatever filesystem Android 9 formats at by default; done that, didn't help.
It is really not a serious problem, but it is an annoyance I would rather not have to deal with if a solution exists that does not require any drastic measures. Thank you all in advance.