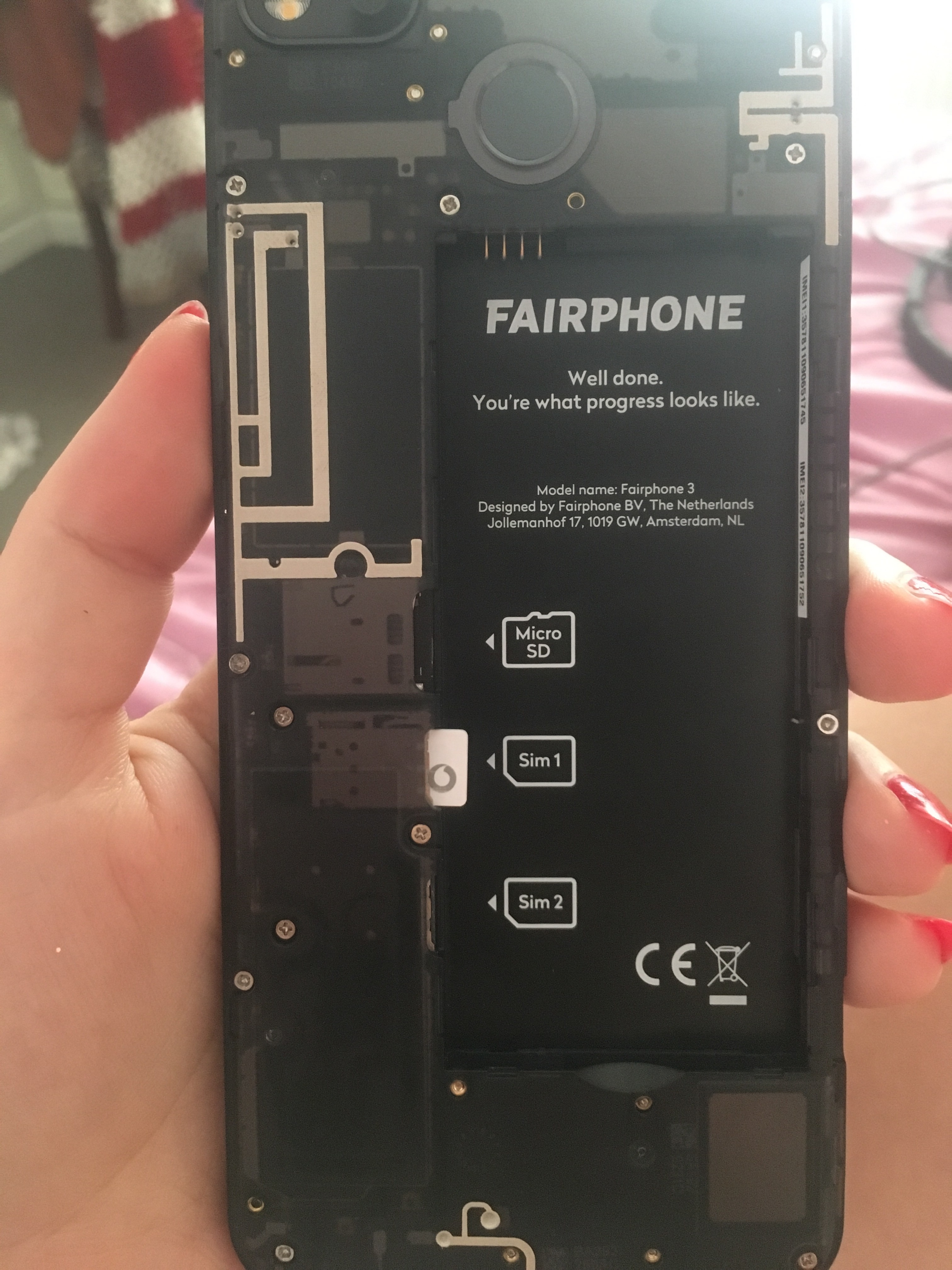 (Hopefully, the picture helps. I might have put the SIM card in upside down or something…)
Hi,
I don't know if I'm being incredibly dense (it's possible I could be), but I received my new Fairphone 3 yesterday.
I'm changing from an iPhone 6s, at first I tried to put my old nano sim into the sim 1 slot but it didn't recognise it. So I put the new nano sim I received in there instead - and my new phone still hasn't recognised it. I'm not too sure what to do or if there's something I'm missing?
I'm not too great with technology so like I said, it could be me.
Any help would be greatly appreciated. I don't have a micro sim - only the nano.