What product(s) are you offering?
Fairphone 3 Bottom Module (brand new, unopened, in original packaging).
Price: Free.
Collection/Postage: For collection for those of you in the Netherlands, or pay for postage. You will have to cover postage, to be decided via private message.
From where would you be shipping (country or city)?
Collection: Flevoland/Noord Holland
Shipping from: The Netherlands
Photos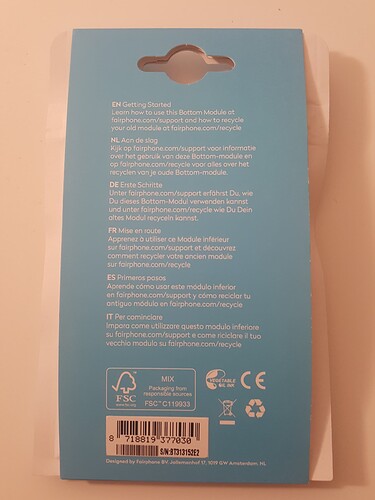 Other, remarks:
I ordered two modules by mistake. I don't need the other one I ordered, and Fairphone was not willing to take a return, so I am offering it for free.
---
NB: If you are interested and want to send a direct message, please check #how-to-dm.