New:
Matrix Room
iodéOS Beta Testers and Community
No one can guarantee that, but the chances are very good.
Today a detailed review (in German) has been published:
There is more interesting news:
New supported language & 50€ off your next iodé order!
We are pleased to announce iodé is now available in German!
We have recently welcomed a new team member Oliver from Leipzig who will be helping you get your hands on your iodé phone you can get with 50€ off by using the coupon willkommen (available until the 31th May) on your next order
!
New iodé documentation
We have made available a new documentation on how iodé's 'degoogled' Operating System (iodéOS) protects your personal data.
iodeOS.pdf (2,6 MB)
This is the test phase, but will it be possible to OTA-update if the final release is available?
Yes, it only depends in the OTA updater you are using.
Betas have their own updater
Hi there,
New TESTING version of iodéOS, here is iodéOS 3.0, based on Android 12


It's avaliable here and here are the instructions

Neither me or iodéOS are responsible for bricked devices, only do that if you know what you're doing
[read EDIT 3 first] Please also note that the avb keys were made for iodéOS 2.4, I don't know for the moment if they are compatible with iodéOS 3.0. I haven't tested it, as I keep my bootloader unlocked for now. You'll be updated in the next future (you can also join the Matrix (#iodeOS:matrix.org) or Telegram (just search iodéOS) beta group).
EDIT : Bluetooth audio not working for the moment
EDIT 2 : Bluetooth may work with a workaround, in Developers options, enable the "Deactivate A2DP hardware offload" option. Not 100% guaranteed, worked for @AlphaElwedritsch, may cause another issue with battery consumption, I'm gonna ask for more details

EDIT 3 : avb keys seems to be usable with iodéOS 2.4 latest builds and iodéOS 3.0 too

Here are some screenshots of it :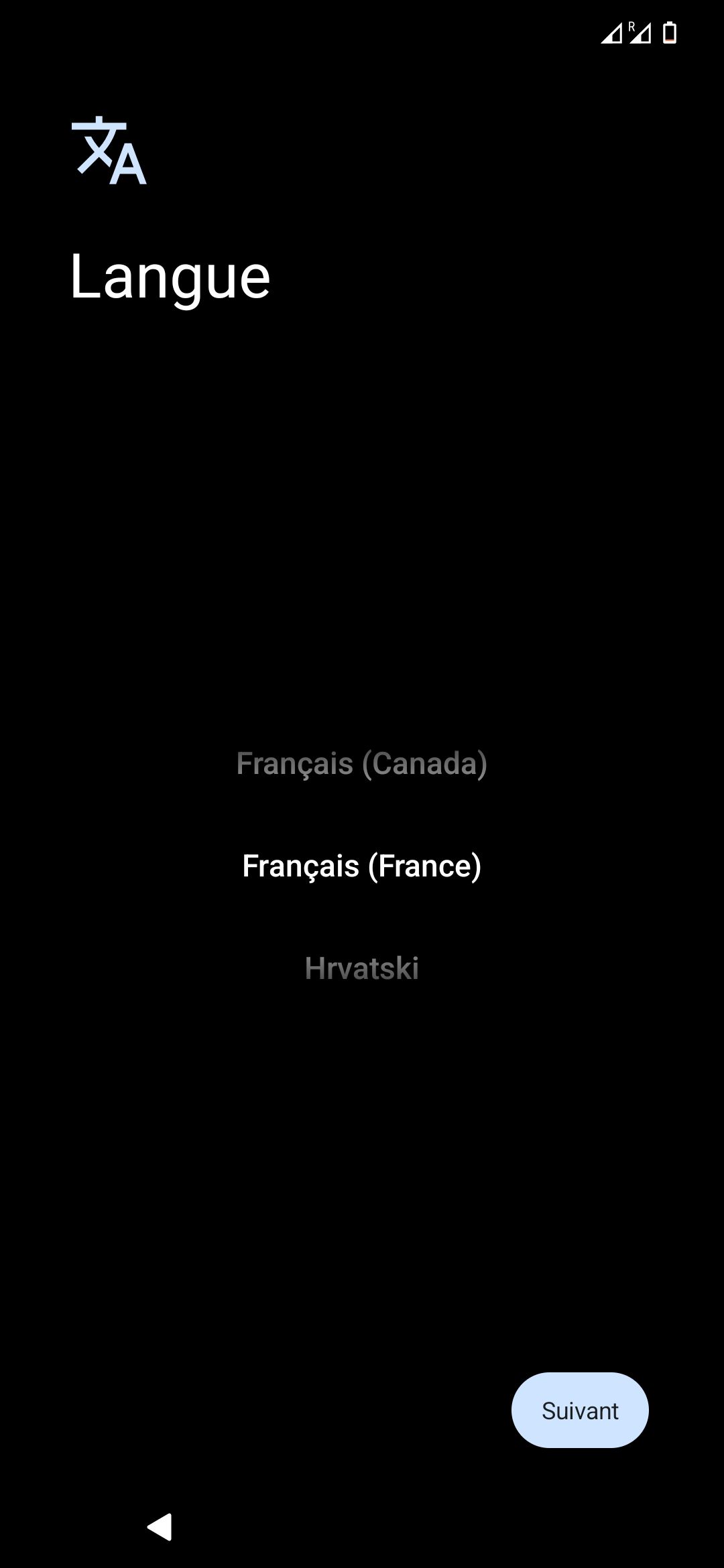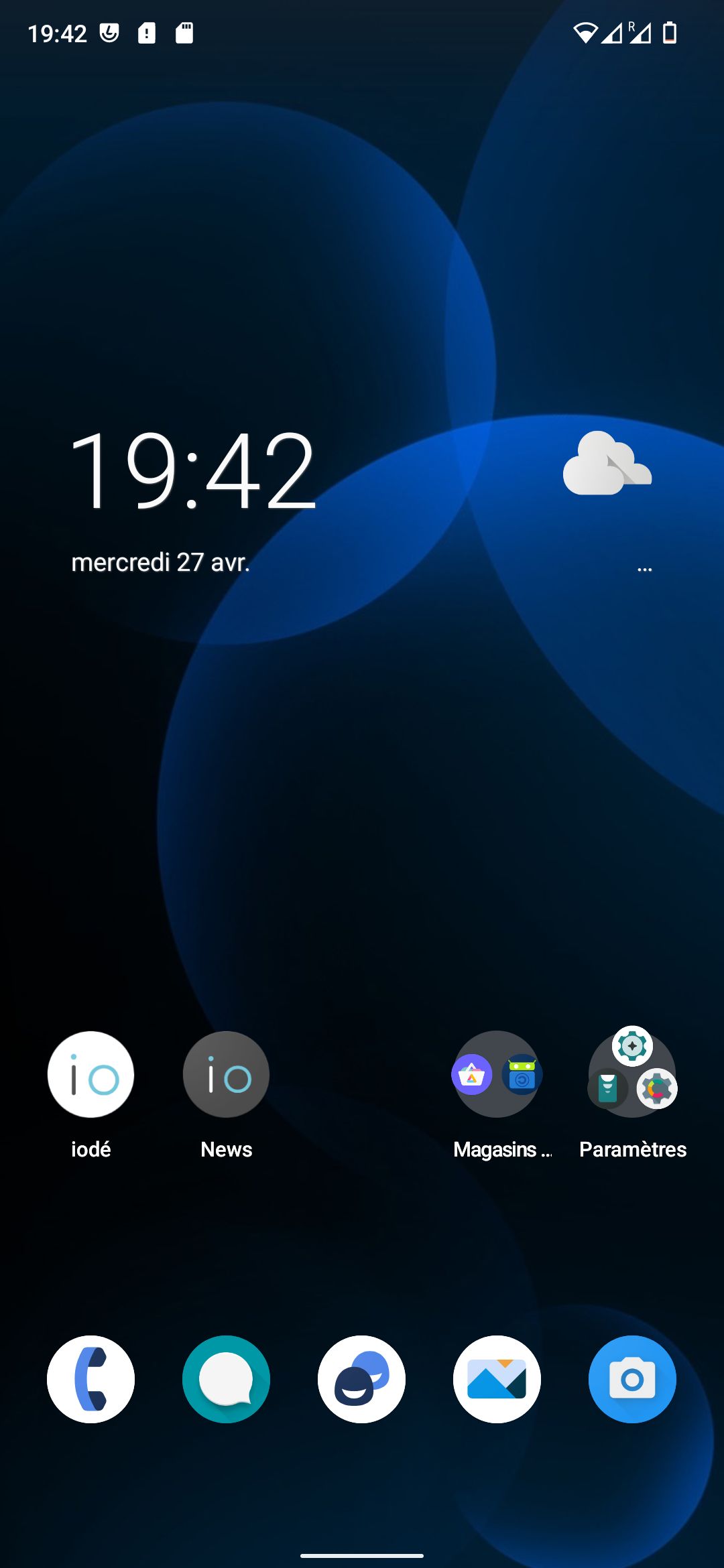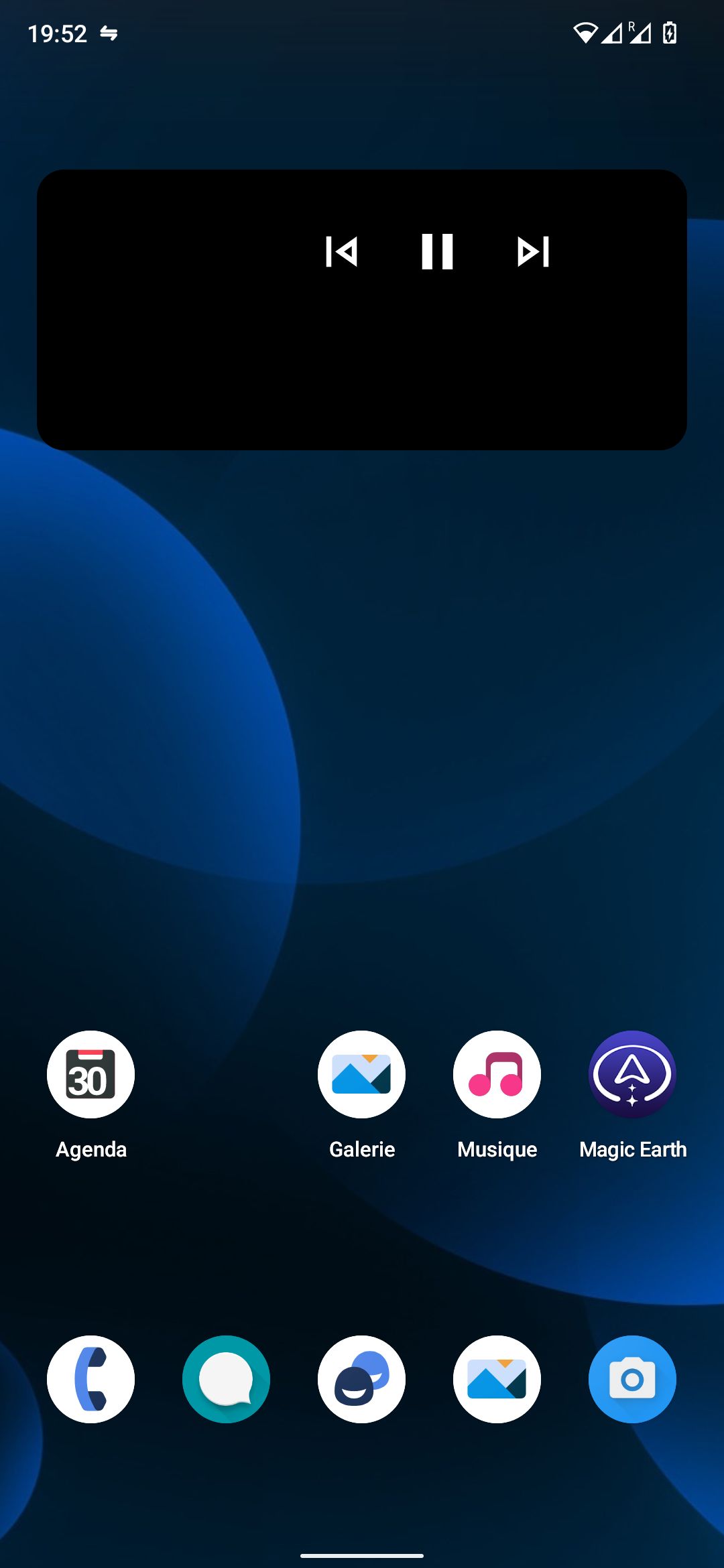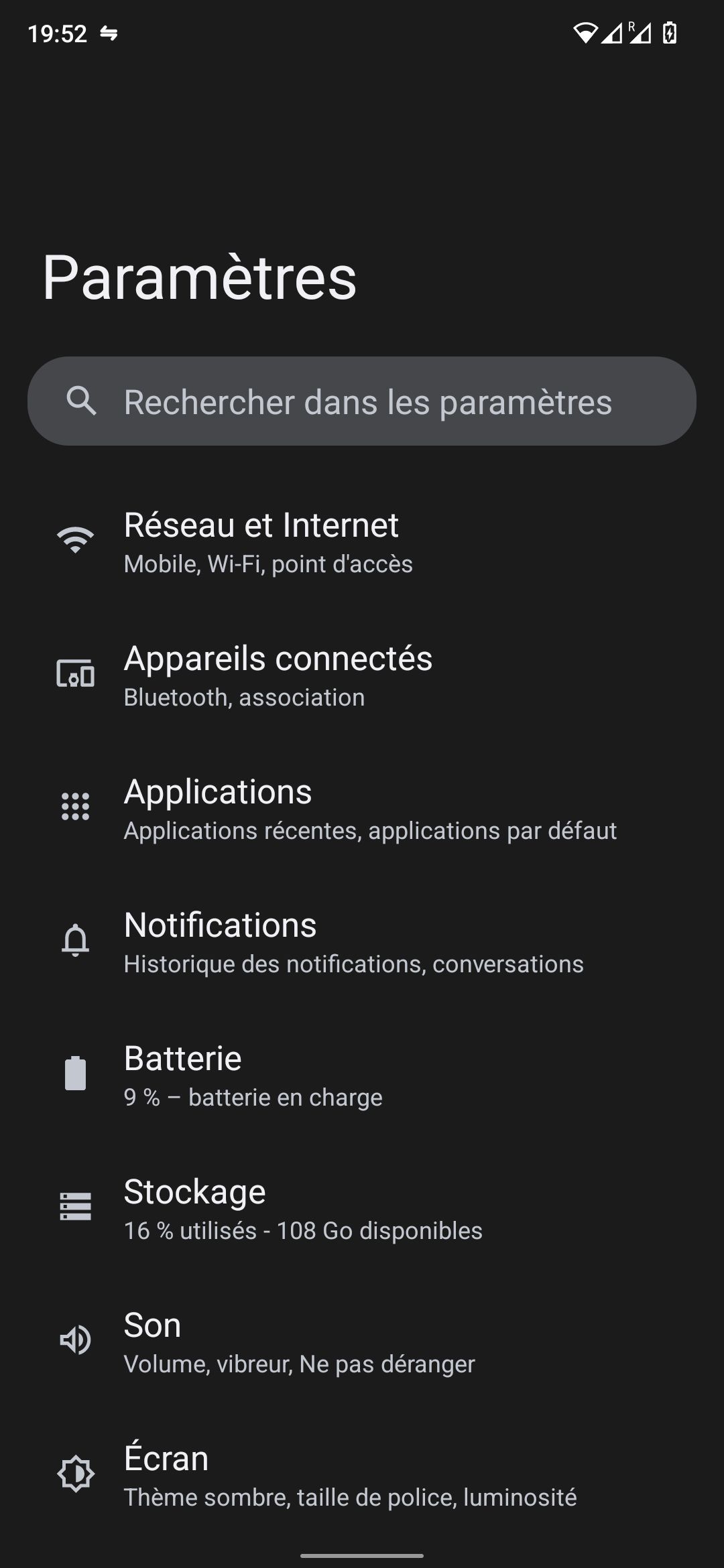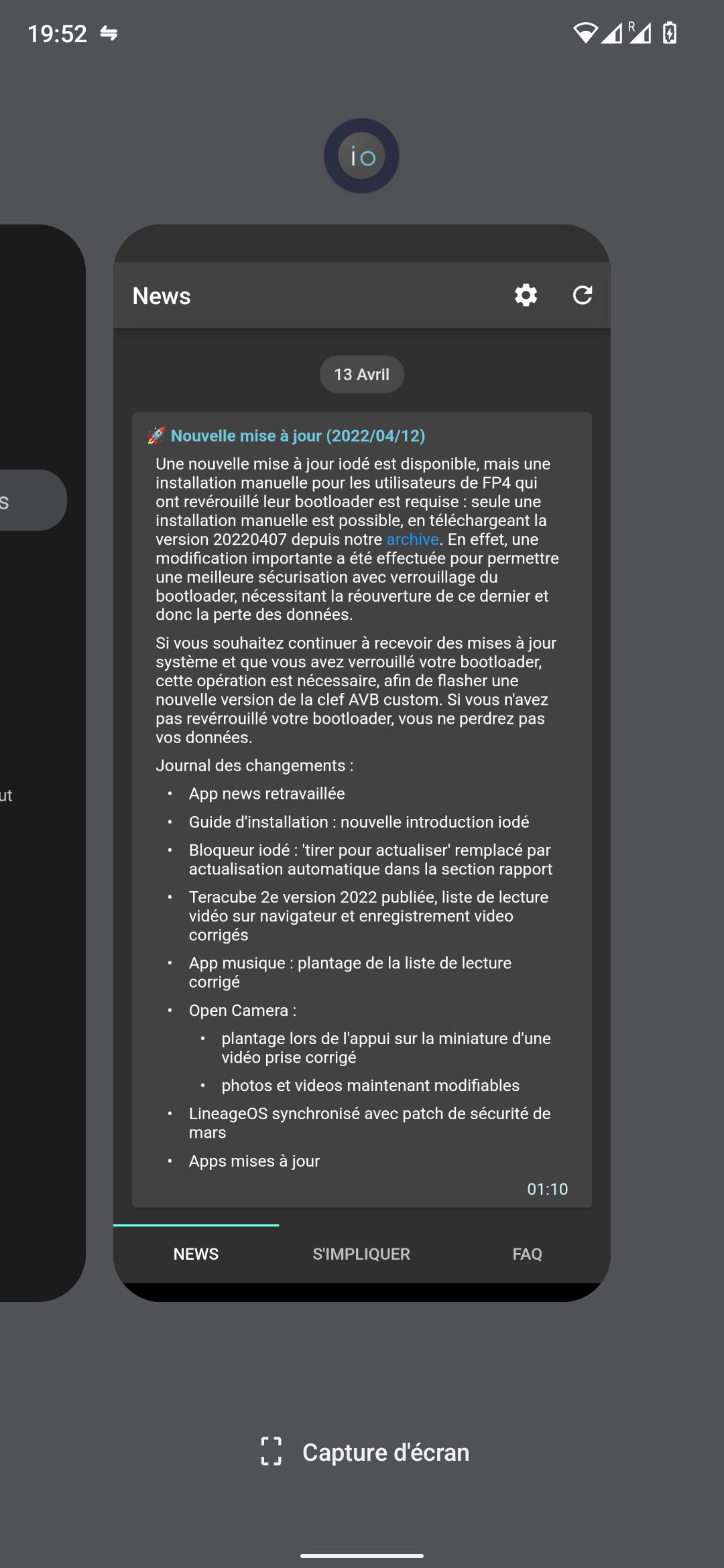 Hope you'll enjoy

First bug found :
Exact same bug as CalyxOS, Bluetooth audio issues. Sound will be inaudible and not pleaseant for ears For a non-jack phone, that's a bit anoying, I hope a fix could be found in the near future
Keep in mind that this is a testing version

I would say it's a first testing version

avb_key ist the same as for iode 2.4 and can be used, too. It will be (never) changed again.
Same issues as in all other custom A12L based ROMs, because they are all on same LOS tree
The bluetooth issues will be fixed in next calyxOS build and will be upstreamed to LOS tree.
Therefore it is only a question of time until it will be availabe on any LOS-based custom ROM and also in iodéOS
iodé is now, the second A12L based security and privacy based custom ROM.
(OK, just for correctness, also LeOS, but it is a GSI Image)
I got another question about the updates.
How you get updates for modem or baseband?
My custom rom experience mostly based on Samsung hardware. On this devices, it is not easy update the vendor hardware parts with custom rom's.
don't exactly know.
in the last two iodé versions (220405 and 220407) they installed the whole firmware, that's why the images are so big.
But i don't know how it will be handled in the future.
And I'm not an expert regarding fimwares and how it is done in Custom ROMs and their basis LineageOS, or whatever.
Maybe @hirnsushi can explain more (would interest me also) about the process of manufactorer firmwares in Custom ROMs…
If it will get easy updates, I'll change and donate iodé.tech.
The last 2 day's FP4 stock rom experience was not good!
Google stock rom's are an insatiable data mining collection and I think about what I should do with my 650€ piece of amazing repairable Hardware!
The first what I saw, after I connect to wifi was a short notification from Gboard that my "input experience " would be synced! What a …!
Sorry, I am also not so firm on the topic of firmwares

Since all the custom ROMs pull the blobs out off the factory images and subsequent OTA updates (or from a updated running stock OS), my guess would be that stuff simply changed between releases and that warranted shipping the firmware again.
But I haven't taken a detailed look at the images iode has released in quite some time
Afaik LOS or other derived ROMs do not include firmware partitions. Best thing that can be done at the moment it to manually update them or go back to stock once in a while.
It should be possible to use the Stock ROM installer and modify the install script to just flash the firmware partitions.
That's not entirely correct, at least for FP3/FP3+:
But only with LineageOS. With LineageOS4microG these firmware blobs are missing.
A few weeks ago I asked iodéOS developers if they plan to include firmware files in their updates for FP3/FP3+, and it seems they already do:
So there is hope for FP4, too
Yes it should technically be possible. Just read that that it's usually not done do to regional variants or carrier branded devices which could have different firmware.
But since Fairphone offers a complete set of stock images themselves it's probably not an issue.
Could you specify which of the partitions are considered firmware partitions, are we talking abl.img, aop.img, bluetooth.img, core_nhlos.img, dsp.img, dtb.img, modem.img, qupfw.img, tz.img, uefisecapp.img, xbl.img and so on?

If that's the case, here's the situation for the available custom ROMs at the moment
| Firmware | ROM |
| --- | --- |
| | CalyxOS (version 3.3.2) |
| | /e/ (version 0.23) |
| | iodé (version 2.4) Edit: Firmware only missing in 3.0 beta |
| | LeOS-S (Firmware folders empty, no idea how GSIs work ) |