I think in all of them really. A definite improvement.
After more than a week, there was finally some sunny and clear weather here. Foggy, dark and rainy days don't work well when trying to test out a camera. Especially with a camera that doesn't perform very well when the lighting conditions are not ideal.
All shot with the stock camera.
Both on stock cam!

does anyone have an instruction in how to configure the gcam on the phone? Can the download lead to any negative consequences regarding warranty? Thank you I'm advance:)
I'm following this post very closely! In order for my next phone I will buy a fairphone. I don't get it why this great camera hardware does not yet deliver the pictures it can make.
Using the Gcam port does make better pictures, but I love to use stock apps to take pictures. When is the update planned for the camera update to take better pictures?
Hi and welcome to the forum
As this is a user forum 'we' cannot forsee when fairphone may issue a new camera app update.
You can of course contact support|at|fairphone|dot|com
From having the FP3+ that was never done, although there was an upgrade to the camera and an upgrade from Android 9 to Android 10 after a year
The option is to install an alternate app
Fairphone just published a Q&A Video on YT where it was stated that camera software is still beging worked on and that lmprovements will come with (one of) the upcoming updates. So nothing specific yet.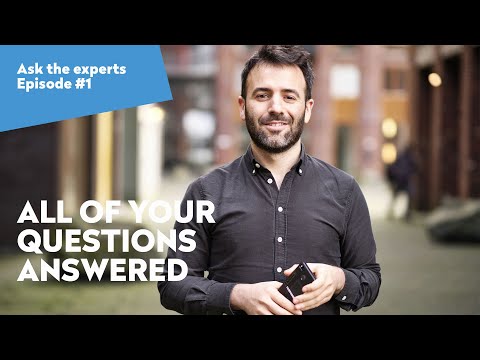 Indeed that's what they said during launch to I think! I really hope they can get the camera software right!
Thanks for the quick answers

Das Wetter kann selbst die beste Kamera nicht besser machen…

Here are some of the pictures I've taken so far (stock app, usually auto mode with auto HDR).
Sometimes auto HDR seems to lead to some serious loss of detail:

Landscape mode (reflects the scene quite accurately):

Whenever I have enough time, I try to use the pro mode which, in my mind, leads to much better results in demanding situations:
Auto mode (with auto HDR)…:

…vs. pro mode:

All made with the stock camera. Some are with "super night mode", but this metadata is not saved in the picture, so I can't tell you which one was shot in that mode and which one wasn't. But honestly I also don't think this mode does much when I compare it to a regular picture. I made many pictures today, some with night mode, some not. Pictures are okayish anyway

The floating bed was shot with ~2x zoom.
Seems in darkness/rain you want GCam, otherwise Stock and OpenCamera are good enough. Or is this too simple or conclusive?
For sure GCam will add some improvements. I tried it, and it's indeed better than the stock camera. But it's not the same as having an actual Pixel phone. There is still a lot of noise in the pictures, shutter speed is disappointing, sharpness is not always a success, post-processing is not even happening and dark mode is still half baked to say the least. So the gains you get are not the gains you're looking for (Star Wars pun intended).
If I want Pixel quality, I would buy a Pixel

If we want Fairphone to become a good-enough-phone for the average users, then the camera needs some work. So I only work with the stock camera. Also because the GCam mod is closed-source and the modifications are not very clear. So I have some healthy paranoia to avoid those apps. I also enabled the advanced protection in Android, so installing APKs outside of the Play store is not possible. I only installed it once, factory reset my phone, and re-enabled the advanced protection again.
I submitted many feature/bug requests for the stock camera. The responses of Fairphones support seem postive. But could also be just PR. Anyway, I chose Fairphone also because of their open-source nature, something that Google lost over time.