Ok !
Let's see if they managed to make it upgradable

Considering that the body might be thinner than the one of its predecessor: I do not think so…
fp3 > 9.98mm
fp4 > 7.8
Yes 2.18 mm is quite a step
Just a thought, looking at the video, I didn't see a jack socket for headphones ??
I wouldn't lie, that would be quite a turn-off for me. My car doesn't have bluetooth on account of being 15 years old. And I don't think it's sustainable scrapping an otherwise perfectly good car so that I can play music and have navigation over the speakers with my new phone
. I hope I don't have to invest in a Bluetooth-to-aux cigarette lighter plug just to be able to do what I was already able to do with the FP2.
What a surprise this is going to be.
So it may be a 128Gb SSD, a wireless earbud pair and and a case (700 Euros)
No idea if something like a USB-to-analog-audio transceiver exists. (Some doing it in the other direction are available with an integrated amp to save rare vinyl records.) It could help to avoid Bluetooth radio in the car. Maybe an accessory from Fairphone?
That's called USB soundcard. Some have headphone jack only and some have mic/line input.
this is just a (imho) crappy video with those pictures I found on monday.
from where for example are those side pictures of the FP4? I never saw them before and I'm not sure if they really fit with the rounded rounded long corners you can see on the pictures from the backside. From where do they have those pictures and all those specs?
You may well be correct or your images maybe the false ones, who knows, but they are not the same. The space between the buttons in the video are very far apart and don't make sense.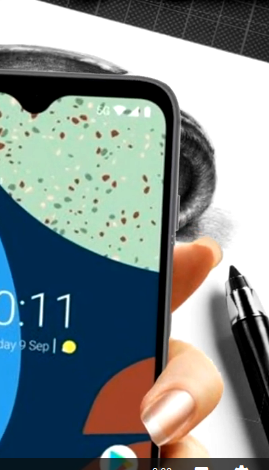 Yeah, I hear you, but its also just a matter of having USB-C to 3.5 mm in your car.
The one on the right. Zoom in on the picture. It is not a camera, there is no lens to be seen. It therefore resembles a fingerprint sensor (which, ironically, is sortof like a camera). I also couldn't believe it, until I zoomed in on the picture. Give it a whirl.
See what you mean - maybe a error in rendering. Those are non offical pictures.
To many reasons say differently. So lets see what the official announcement will say.
If the USB-C has audio out.
The USB-C is just the physical design it says little about which USB protocols it uses. For example the FP3 has USB-C but only USB 2
Well, it's a bit more tricky. When I navigate, I tend to plug the charger in to make sure it doesn't run ot of juice. The FP2 wold burn through a battery with an hour or so of navigation, so that's quite essential. To get that se-tup working I'd need a USB-C cable that has both a 3.5mm jack for audio and a power input that can connect with the cig plug USB charger. Sounds a little more niche to me, but open to suggestions.
Something like this and a cable USBA male to USBC male to connect the unit to power
… if e.g. a 15 year old car features a USB-A port to power USB devices…
The idea of the response was to help the enquirer find a solution not to dictate one.
Too many bridges (plugs in sockets) for me, but better than a powerbank…