Finally a hard case I can glue a SP Connect Interface to for cycling

Thanks for that link and welcome to the community

This case looks awesome!
What's it called?
Is it on sale somewhere?
Yes it is sellable on Amazon - Link on the Biowaves homepage or this one:
Hello Fairphone users!
I'm trying to find a good flip case for the Fairphone 4, but sadly enough I haven't found one yet (I haven't bought the phone yet, but when I buy the phone I want to have a good flip case to protect all sides of the phone).
I know Anna Treurniet sells handmade (vegan) flip cases ( Vegan Black Fairphone 4 flip case book type), but these are without an inner case and without a hard edge at the back. Seventy euros for just a piece of fabric that has been stitched in the right side is a little bit too much, I think. And with this case it's also not possible to quickly put the phone out and back in again.
Does somebody know where you can get a good fair flip case for the Fairphone 4?
My requirements are:
Flip case
Produced in a fair way (handmade or not)
No leather (faux leather, cotton or nylon is good)
An inner case for the Fairphone.
A sturdy/strong back
Does Fairphone provide a 3D model for the inner case? I believe this is needed if someone wants to manufacture a case for the phone.
Or does someone know where you can get custom handmade flip cases?
Thanks in advance,
- Scott Trakker
Hi Scott and welcome. I moved your post to an existing, so please see above especially for 3D printable models, else also have a look here
I just ordered the HAPPER STUDIO leather sleeve from Amazon.
My FP4 hasn't arrived yet, but I figure this would be best to protect it in my pocket. I will know in a few weeks.
I've been using a rugged phone for the past few years, so I haven't worried about a case in a long time.
Thanks for the suggestion!
The HAMA Smart Move XXL seems indeed interesting!
Hi all. Im considering buying the fairphone 4. However i daily a motorcycle and live in a rainy country. I know use quadlock, but since they dont make a fairphone case, i would need to buy a case which i could put an QL adapter on. That is also waterproof. Are there any motorcycle riders that have figured out a good option?
I would love to hear your opinions
Welcome to the community

I've moved your post to this existing topic. Sadly there isn't a waterproof case available yet.
Check out the Biowave case mentioned above, that is at least a hard case. I just received mine and have glued a SP Connect Interface to it. QL also just use a 3M pad to attach to the case, should work the same.
I'll test it to tomorrow and will report back if the case is suitable for that usecase
If you absolutely need a waterproof case, SP Connect offer a waterproof Universal Phone Case, but since you are already in the Quad Lock ecosystem you probably don't want to change over…
Allright, here's a short review of the Biowave case in combination with a SP Connect Universal Interface (and Handlebar Mount Pro MTB).
Positive:
Great fit, the FP4 slots into the case without a problem
Raised border around the screen, protects it when not aiming for single rocks
Buttons are still easy to press
Pleasant surface, feels organic for lack of a better word
The Universal Interface has bonded nicely to the case
Neutral:
As expected quite a bit bulkier and heavier (case + interface ~43g)
Somehow even less grip than the aluminium frame
A bit finicky to remove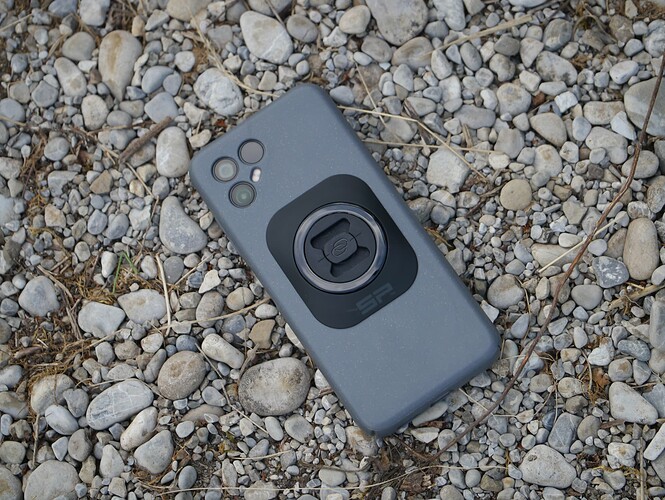 Negative:
Without a screen protector that raised edge interferes with gesture controls and that is already starting to annoy me
No indication where the case was made, but a similar iPhone 11/12/13 case sold by the same company (under a different brand name) is clearly marked as "Made in China"
Fake Amazon reviews, or how come 4 of 8 reviewers all reviewed that iPhone case mentioned above and somehow all have switched to a FP4 now
TL;DR: I'm quite happy with the case, seems well built and works great with the Universal Interface. Time will tell if that combination survives a few thousand kilometres of bumpy roads, I'm optimistic it will.
Wouldn't use it as an always on case though, way to chunky.
Since it's a bit hard to remove I've instead bought a Universal Phone Clamp for a family member, that would be my recommendation for light cycling use, but only really usable without a case.
Thanks for the awnsers and testing! Im going to consider this option!
Hi -
Does anybody have an idea about a solid, shockproof cover for the FP4 ?
I just found the standard plastic ones on the net…
I mean Otterbox style or similar, really reliable and keeps your phone safe when it drops…
No and I already asked LifeProof (which is owned by Otterbox) about it and they do not plan on making a case for the Fairphone anytime soon…
One of the reasons I'm less interested in the fairphone.
Here's a link to the answer I got:
The Biowaves one is a Hardcase - see posts above. A real good protective case.
Has anyone found any clear case so far?
The FP4 - IMO at least - looks quite beautiful with it's aluminum edge but removable back. I hate to hide it, but it seems all cases including the official ones come only in opaque.

Is there a page about these Biowaves that is in dutch or English?
From the Canadian Group, I think its not yet mentioned here
Thanks @yvmuell for forwarding the info. Here are some pictures of the case made by the Swedish business named "Bark".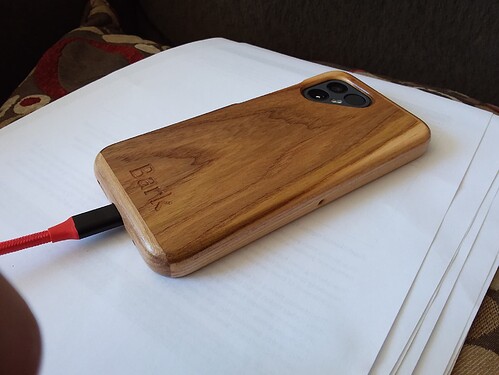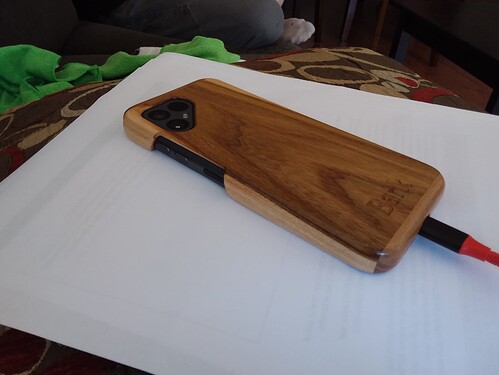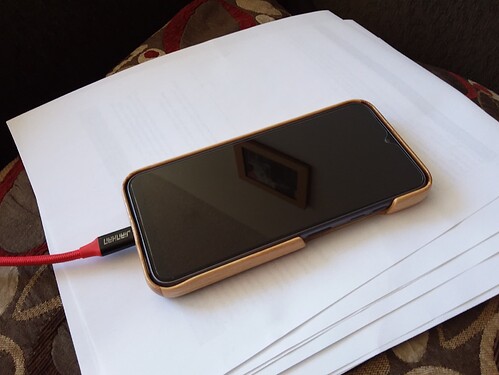 That Looks awesome
What do you think