Hi,
I first recognized the issue when I was scrolling through some online shop and while scrolling up the pictures got stretched.
Then, I recognized this weird discolored bar on my screen. When I slide the number-pad up to enter my pin the stripe started to flicker and move. It was sometimes present on the home screen. The error was not very reproducible.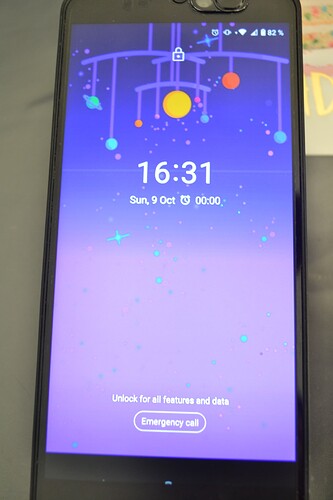 At some point the Display didn´t respond anymore at all and I had to remove the battery in order to shutdown my alarm clock.
There was no incident I remember that could have caused the problem (like dropping the phone)
I tried to update the phone, but it was already on the latest version
I put out the SIM and SD Card, it didn´t help
I did a factory reset of the phone
After the reset the corrupted pixels first occurred less likely over 2 days, but then appeared again in form of wrong colored pixel patch.
-I dissembled the phone according to () and cleaned the contacts first with a high pressure spray then with a Q-tip and Isopropanol. I plugged the display back in and put the battery in and now I have a beautiful (static) screen pattern.
What did I do wrong?
What is broken? The Display? The Core-Module?
How to fix it?
Please send help!