Hi,
loading my fp2 via »ISY. IPH-2100 USB Reiseadapter 7,99 Euro, Output 5V« – see the icon on the top right. But why the label "is not loading"?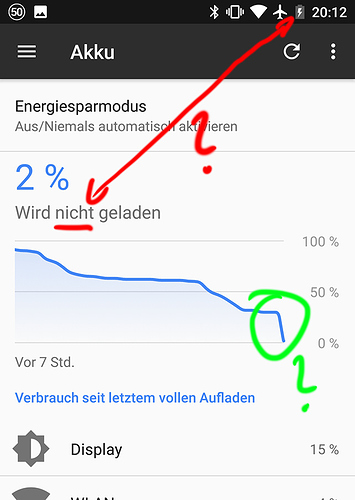 And see my green marker: what does this mean?
Hmm, now, 1 minute later, it displays a load level of only 1%!? Whats wrong with my very new (!) battery, only few months "young"?
thanks!
webaschtl