Hello,
I'm using the fairphone earbuds with my Fairphone 3, and they work fine!
However, when I'm using them with my 2018 MacBook Pro, I get a small issue : when I'm changing the volume, the right/left balance is also moving (see following screenshot).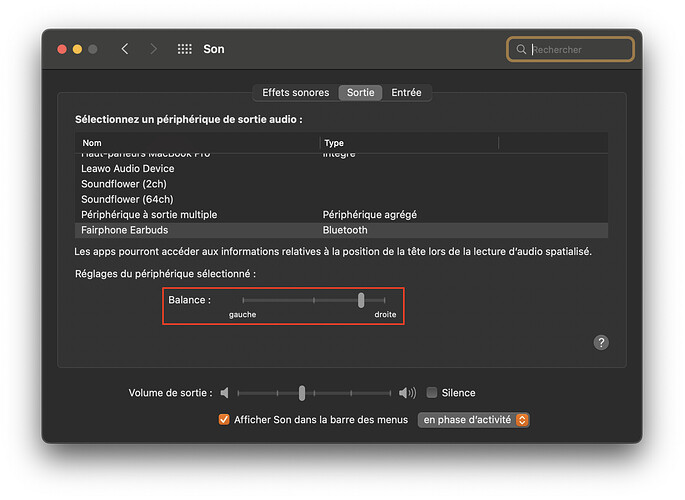 My MacBook has a touchbar, I don't know if that can be a source of problem. I'm currently running macOS Monterey 12.3.1.
Let me know if you need more informations! It's not a big problem, I can easily place the cursor back in the center, but I think it's important you know about this issue.
Best,