Hi everyone,
i have got one of the very first FP 2 - so roughly 29 months old and had no bigger problems until now.
Since a few weeks the battery behaves unreasonable. In the last weeks until today there were several times where the battery SoC dropped from something like 50, 60 or 70% to 1%via a second and stayed there. However today it started to behave even more strange - basically dropping to 1% therefore vibrating (warning of nearly empty battery) and directly jumping back up to 50%… And that for several times until I simply removed the battery and restarted the phone. Once restarted SoC was around 46%… I attached a screenshot of the battery monitor as well.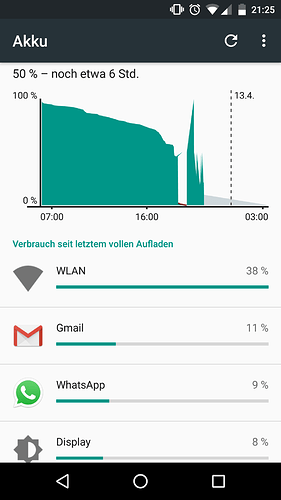 Anyone an idea how to solve this issue? Is this a hardware defect?
Cheers and thanks for every help
Peter